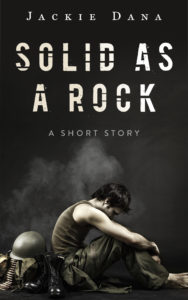 Looking for a short read?
My short story "Solid as a Rock" is available on Amazon now! It's a lighthearted story of Luke, a homeless veteran, and what happens after his mentor dies unexpectedly.
Special note: This is your first introduction to Luke, but it's not the last you'll see of him. He's going to be popping up in future novels, including a major role in book two of my upcoming time travel series.
I'd love for you to check it out. If you like it, let me know (and it would be wonderful if you post a review on Amazon!)